Do you want to create a profitable online store but don't know where to start? You're not alone. Thousands of people are looking to start their own online stores every day, but many never make it past the planning stages.
Why is that? Well, often times people don't know where to start or what they need to do in order to create a successful online store. In this blog post, we will outline 10 tips that will help you get started on your journey toward creating a profitable online store.
Create a Profitable Online Store: Step by Step
Choosing a Product to Sell
There are a number of factors to consider when choosing a product to sell online. One of the most important is whether there is a market for your product, as this will help ensure that there is demand for your products and thus a high potential for profitability. Other important considerations include pricing, packaging, and delivery methods.
When it comes to selecting specific products to sell, you will also want to think about your target audience, the price-demand relationship for those products, and any associated costs or barriers to entry. Ultimately, the key to creating a successful online store is finding the right balance between supply and demand and carefully considering all aspects of your business model.
Finding Suppliers for Your Products
Here are a few tips given below about finding suppliers for your products.
Identify your distributors and manufacturers
When working with suppliers, it is important to be clear about the specific service you are looking for. This is particularly true for businesses that sell physical products, as there are often distinct differences between manufacturers and distributors. For example, manufacturers create custom products specifically for your business, while distributors bring together a wide range of already manufactured products and sell them to you.
So before you begin shopping around for suppliers, be sure to clearly identify the type of service that will best meet your needs. With the right supplier by your side, you can rest assured that your business will be well-equipped to thrive in the competitive world of commerce.
Different benefits and drawbacks apply to domestic and international providers
For many businesses, it can be difficult to decide between a supplier in your own country and one overseas. On the one hand, it might seem more appealing to source products from abroad given lower labor costs. However, there are also a number of benefits to working with domestic suppliers, including faster turnaround times and easier communication due to no time zones being involved.
Ultimately, choosing the right supplier depends on a number of different factors specific to your business needs and goals. But whichever way you go, it's always important to carefully weigh all your options before making a final decision.
Integrity and resilience
When it comes to supply-chain management, transparency is key. In order to maintain a healthy and sustainable supply chain, you need to know what's happening at all points along the way, from the sourcing of raw materials to the finished products you sell.
This includes knowing that certain standards are being met, such as working hours, fair wages, bans on child labor, and modern slavery. Furthermore, it's important to have a plan in place for responding to changes or disruptions that may occur in your supply chain.
Setting Up Your Online Store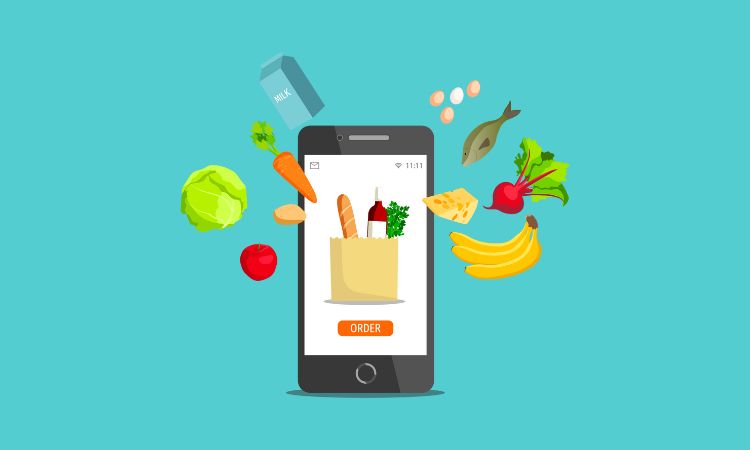 Now that you know how to find suppliers for your products, it's time to set it up! Here are some ways you should keep in mind:
Create a business strategy and pick a niche
The key to success in eCommerce, especially when starting out, is to focus on a niche area. Do your research to identify specific goals and target audiences for your business, as well as any competitors that may currently exist in that space. This can help you find your unique selling point and optimize your strategy accordingly.
Whether you ultimately want to build a large enterprise or simply provide specialized products or services to a smaller number of customers, taking the time to understand the eCommerce market will be essential to your long-term success.
Choose the right domain name and hosting
Your domain name is your website's address, and it's important to choose one that's easy to remember and relevant to your business. You'll also need hosting, which provides the space and bandwidth for your website.
Pick Your Ecommerce Website Builder
When it comes to building an eCommerce website, there are many different platforms that you can choose from. Some platforms are more user-friendly and intuitive than others, while others provide a greater level of customization and flexibility. Ultimately, the choice of which platform to use will depend on your specific needs and preferences.
Factors to consider might include the cost of the software, the availability of support or online training resources, the ease of integrating payment processing and shipping services, and how well each platform is suited to selling the types of products you wish to market. So before you pick your eCommerce website builder, be sure to do your research and consider all of your options carefully.
Design the Look of Your Online Store
When designing the look of your online store, it is important to keep a number of key considerations in mind. Some important factors to consider include the intended audience for your site, your branding, and marketing goals, and any legal or regulatory requirements you need to meet.
Additionally, you will want to think about how users will interact with different aspects of your site, from the navigation structure to the checkout flow. By approaching the design process with these considerations in mind, you can create a cohesive and engaging online shopping experience that draws in customers and encourages them to return over and over again.
Marketing Your Store
Utilize your email list and keep expanding it
One of the most successful marketing strategies in eCommerce has been email marketing, which is still essential for companies of all sizes trying to engage with their clients and increase sales. As a result, businesses must ensure that they are consistently gathering email addresses from consumers of their websites. Using pop-up boxes to request customers to input their email addresses in exchange for a modest discount, such as 15% off their first purchase or free delivery, is one approach to accomplish this.
Make your website SEO-friendly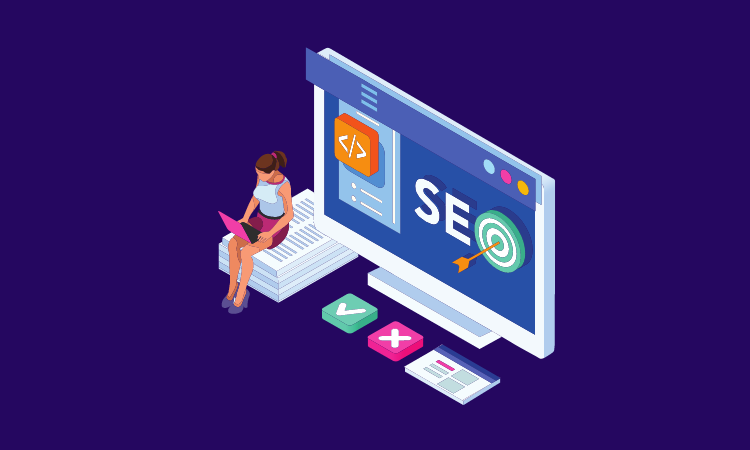 When creating a website, it is important to ensure that it is optimized for search engines. This means incorporating keywords and phrases that users would naturally use when searching for specific topics online. One of the most important ways to make a website SEO-friendly is by including high-quality content. This can include blog posts, articles, videos, infographics, and more. Content should also be relevant to your target audience and should be easily digestible in order to encourage users to spend time on your site.
Promote on social media platforms
When it comes to advertising, social media is an ideal place to focus spending. This is because we know that people spend a significant amount of time on platforms like Facebook, Instagram, and Twitter. By targeting ads to specific audiences on these platforms, You can increase the chances that our message will be seen and that people will respond to it.
Of course, choosing where to allocate your ad budget is also important. Generally speaking, you should concentrate your expenditure on the social media network where your target audience is most active.
Handling Orders and Shipping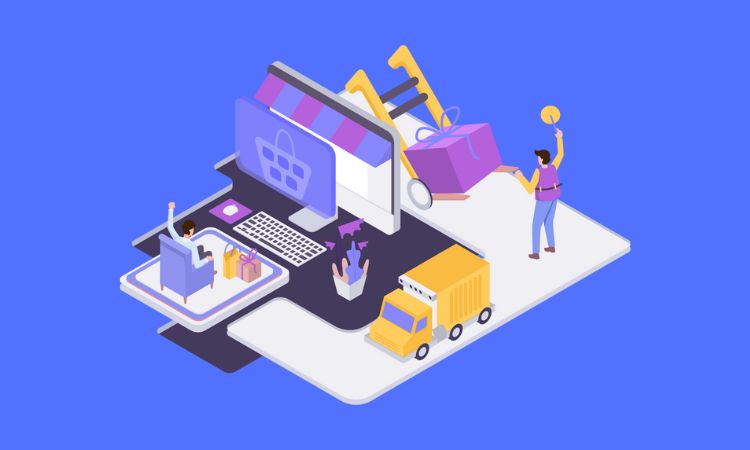 Handling orders and shipping involves a wide range of different tasks, from calculating shipping costs to preparing packages for shipment. At the core of any effective order fulfillment process is a well-organized system that allows you to accurately track your inventory levels, predict demand, and plan shipments well in advance. Working closely with your carrier partners is also critical, as this will allow you to optimize your delivery times and minimize any potential delays.
Finally, customer service is key when dealing with shipping issues, as miscommunications or problems with fulfillment can quickly lead to negative reviews or lost business. In light of these factors, it is evident that an effective method for handling orders and shipping necessitates careful planning, attention to detail, and a dedication to providing top-notch customer service.
Tips for Keeping Your Store Running Profitably
Establish targets for sales and profits
In order for a business to be truly successful, it must be able to generate enough revenue to support its ongoing operations and achieve a profit that can be reinvested for future growth. This requires carefully assessing the different costs associated with running a business, including things like sourcing supplies, producing goods or services, paying staff and other employees, securing necessary capital and more.
To determine how much money your business needs to bring in each month, quarter, and year in order to succeed, you will need to consider all of these factors and carefully plan out your marketing strategy and revenue projections accordingly.
Some businesses may be more profitable than others based on their industry or target market, but in general, it is essential that your business can consistently generate more revenue than it spends in order to remain sustainable over time. With the right approach, planning, and determination, any business can succeed by maximizing its profitability and seeing positive returns on investments.
Build an amazing human resources staff
When it comes to running a successful business, many factors are crucial for success. One of the most important is the company's culture and employee engagement levels. Companies that foster a strong and supportive culture, where all employees feel valued and engaged, can ensure that their employees are highly motivated and willing to go the extra mile when it comes to achieving company goals.
Select the best candidates for employment
If you want to build a truly successful team, it's crucial that you seek out the very best talent for each position. Not only should you be searching for people with a strong work ethic and solid skills, but you should also look for individuals who are experts in areas where you lack expertise. By surrounding yourself with experts in various fields, from marketing and finance to product development and operations, you can greatly improve your chances of success.
Plus, by asking these professionals for their feedback and including them in key decisions, you can help foster greater collaboration and motivation within your team.
Final Thoughts
When it comes to starting an online store, there are many important factors that you need to consider. These include choosing the right products, building a strong marketing strategy, and creating a positive customer experience. However, one of the key determinants of success is your pricing strategy. To create a profitable online store, it is essential to set competitive prices that will not only allow you to turn a profit but also appeal to your target customers.
This involves doing some market research to determine what your customers expect from similar businesses in your industry, taking into account costs such as shipping and processing fees as well as markup rates. With these considerations in mind, you can work towards growing a successful business that earns you a comfortable living for years to come.