If you deal with products or services online, then you know that customer support is essential. You may also know that providing support can be a lot of work! That's where a WordPress support ticket system comes in handy. This post will demonstrate how to set up a support ticket system on your website using WordPress's Support Genix helpdesk plugin. We'll also go through a few advantages of employing a support ticket system for customer service.
What is a support ticket system and why do you need one?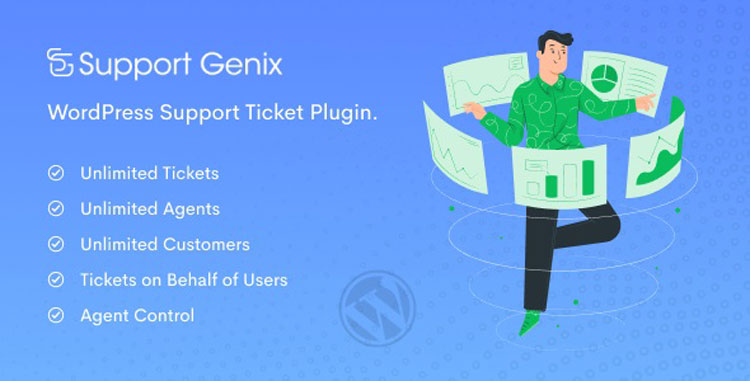 A support ticket system is a software application that allows businesses to manage customer inquiries. By tracking customer issues, businesses can provide better customer service and resolve problems more efficiently. In addition, a WordPress support ticket system can help businesses to identify trends and prevent future issues. While businesses of all sizes can benefit from a support ticket system, it is essential for businesses with a large customer base.
The benefits of using a support ticket system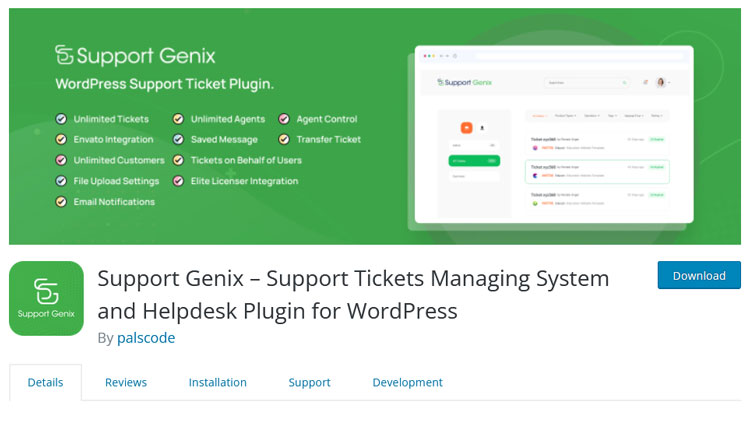 When it comes to customer support, there are a lot of options available. You can go the traditional route and have customers call a hotline, or you can try a more modern approach and set up a live chat feature on your website. But what if there was a third, even better option? A support ticket system can offer several advantages over other customer support methods. For one thing, it allows you to keep track of all your conversations in one place. This is handy for following up on issues and keeping track of customer service satisfaction levels.
In addition, a support ticket system can be easily integrated into your existing website. And best of all, it can help to automate some of the more tedious aspects of customer support, such as routing incoming requests to the appropriate team members. As you can see, there are many reasons for your organization to consider adopting a support ticket system.
In this article, we will learn about a special user-friendly and efficient WordPress plugin that can be helpful in managing support tickets straight from your WordPress dashboard named Support Genix.
How to set up a support ticket system on your website using the Support Genix Plugin
Let's check out the step-by-step procedure for setting up a support ticket system using the Support Genix plugin:
Install and Activate the Support Genix Plugin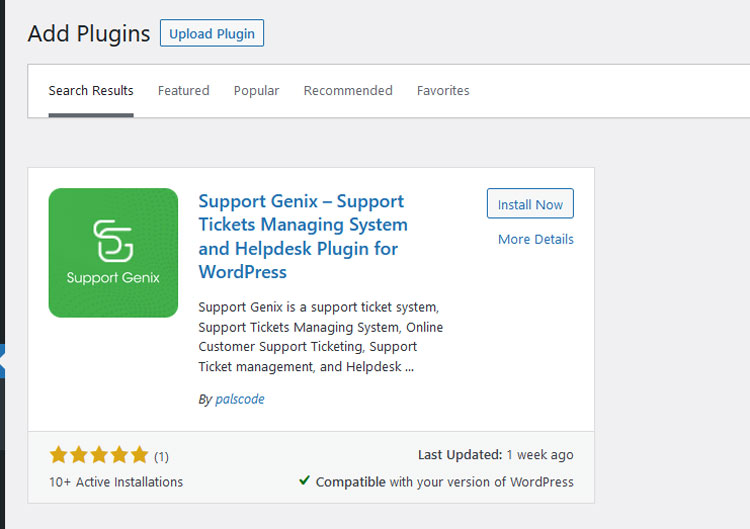 The first step to gaining access to the fantastic features of Support Genix is to download the plugin from the website's download page. After you have downloaded the plugin, the next step is to activate it. You can find the file under "Download." Once you have activated the plugin, you can take advantage of all the great features Support Genix offers. The free version is live on WordPress Repository. Get SupportGenix free version: https://wordpress.org/plugins/support-genix-lite/
Manage User Roles
User roles are essential in any organization, whether a small business or a large enterprise. They help to define the level of access and responsibility that each user has. In the world of customer support, user roles can be used to manage the level of access that agents have to tickets. For instance, a support ticketing Manager might be able to delete or restore tickets, while a Support Agent might not have such privileges. By carefully managing user roles, you can ensure that only the right people can access the information they need.
Assign a Specific Role to a Specific Category
Assigning specific roles to specific categories can help to automate the process of categorizing tickets. Using this WordPress helpdesk plugin, you can assign a particular category to a specific agent. This makes it easy to track who is responsible for what and ensures that the right people are notified about ticket changes. This functionality can also send notifications to a specific agent based on the ticket category. This way, you can track who is responsible for what and ensure that the right people are notified about ticket changes.
Take Advantage of Email Templates
Email templates can be a lifesaver – especially regarding support tickets. With 9 different email templates to choose from, you can customize your emails to fit your specific needs. Whether you're an admin, ticket manager, ticket agent, live chat on social media, or customer, there's an email template for you. And if you need to make any changes, it's easy to customize!
Manage Custom Fields
Having custom fields on your tickets can help you get more information from customers and, as a result, reduce the number of chats needed to resolve a ticket. You can add new field labels and create complete forms if necessary. All this is to make your tickets as efficient to produce and resolve as possible. Pick the field type that will work best for you: text box, numeric, date, switch, radio, dropdown, instruction text, or URL input. With all this data, you'll be tackling tickets in no time!
Additional tips for managing support tickets with a support ticket system
Once you have a support ticket system set up on your website, there are a few additional tips to keep in mind to help manage support tickets effectively:
-Set up clear guidelines and expectations for customers submitting support tickets. This will help reduce the number of duplicate or invalid support tickets.
– Respond to support tickets promptly. Customers should not have to wait more than a few hours for a response to their support ticket.
– Keep track of support ticket trends. This will help you identify any potential issues with your product or website that may need to be addressed.
By following these tips, you can ensure that your support ticket system is running smoothly and efficiently. Your customers will appreciate the quick response times and accurate support they receive from your team.
Final Thoughts
Now that you've reached the end of this article, you should have a pretty good understanding of how to set up a support ticket system on your website. Hopefully, you've also realized that it's not as daunting of a task as it may seem. So go forth and conquer! Support ticket systems are a great way to streamline customer service and ensure that all of your customers' needs are being met promptly and efficiently.